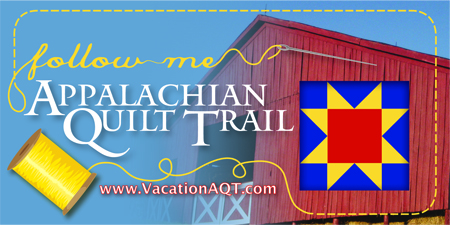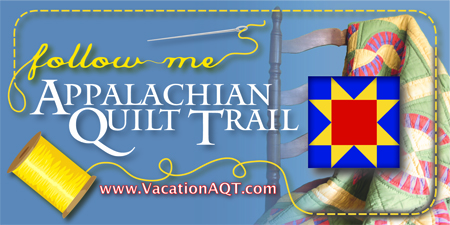 Many thanks to our wonderful trail supporters who pre-purchased an official Tennessee license plate in the past. Unfortunately, as many of you know, we were unable to sell enough plates to get production underway and make them available at your DMV. While we may pursue this again in the future, we are now selling novelty plates that can be placed on the front bumper of your car in support of the trail. These collectible plates make wonderful gifts for the quilter or trail enthusiast you know, as well as anyone else! Our first collectible designs are available now: one boasts a quilt barn--so familiar to AQT fans, the other a wooden chair and quilt--iconic images of Appalachia! Show your support of AQT, quilting, Appalachian heritage and agriculture by displaying one of these unique designs today!
Take advantage of this special Website Release offer: only $19.00 (includes TN state sales tax and shipping)!! Call the office at 888-775-4AQT if you are interested!
Thanks again for your continued support of the Appalachian Quilt Trail! Enjoy your beautiful new plate!