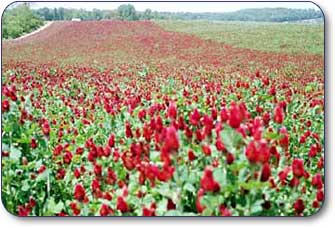 The first settlers came to what was to become Franklin County around 1800. These first permanent residents were Major William Russell, who settled on Boiling Fork Creek near Cowan and Jesse Bean, who located on Bean's Creek.
The county is named in honor of Benjamin Franklin and its original boundaries were by Warren County on the north, south by the state line of Alabama, east by Bledsoe County, and west by Bedford County. There have been at least thirteen boundary changes since 1807, during which time the counties of Moore, Coffee, Grundy, and Marion have been created from the land that formerly was in the boundary of Franklin County.
Winchester is the county seat. One hundred and eighty-eight years young, the bill that created Franklin County passed the Legislative Assembly of Tennessee on December 3, 1807. The land for the county seat, which was to be named Winchester in honor of General James Winchester of Indian and Revolutionary War fame, was bought by seven commissioners who had been elected on February 10, 1812. They bought 26 acres from Christopher Bullard for the price of $1.00. Franklin County is one of the oldest settlements founded by the winners of the west when they crossed the Appalachians. Franklin County was the home of four of the state's governors: Isham G. Harris, Albert S. Marks, Peter Turney and Henry H. Horton. Of the outstanding early settlers, David Crockett is perhaps the most famous. Sir Francis Joseph Campbell was born in Franklin County. He became very famous in England as a founder of a school for the blind.